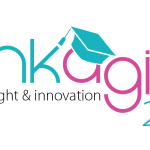 We were delighted that Transport for Greater Manchester and Transport for London offered to host our two RSA Conferences in spring 2015:
The numbers of attendees across these two conferences were higher than any of our previous. The format of the day was similar  to MAST Conferences; with practical sessions, best practice and recent innovations all featuring during the day. If you missed any of it, you can download the presentations below, or watch the video's taken during the day.
To download the presentations, click on the title heading.
• Keynote speeches from road safety professionals who use innovative ways to turn data into action
Mike Motteram – Suffolk County Council
(The views expressed within this presentation are not that of Suffolk County Council)

Kathy Wilson-Ellis

• Best Practice/User Case Studies: A major theme of previous conferences, we will once again be showcasing the best analysis from MAST users around the country. As one of the most popular parts of the day, delegates enjoy the opportunity to see how others have been interpreting local results and designing effective interventions.
• Dashboards: 2015 sees the launch of MAST Dashboard heralding a new, simpler approach to measuring risk and comparing performance between areas. This session will show attendees how to access the themed dashboards, explore residency and crash location trends, drill-down into results, and match criteria in MAST Online. An exclusive previous of the new Signpost Local dashboards will also be included which for the first time feature route analysis and point mapping in a MAST system.

• Mosaic 2014: As trailed at last year's conference, we have now integrated the latest version of Experian Mosaic in MAST. We will run through the important changes and how you can find out more about segmenting casualty and driver data with added information about social media channels.
• Using data and the Behaviour Change Wheel for intervention design: New approaches to utilising behaviour change techniques have led to the creation of a 'Behaviour Change Wheel' which guides users through identifying which techniques are most appropriate for the target audience. It is ideal for taking the results from MAST analysis and we will take you through how we have used it to develop and evaluate two recent campaigns.
• General Network Risk Assessment: Every year RSA analyse every section of GBs road network, indexing roads according to local and national trends. The resulting maps are used by road safety teams to identify and prioritise routes for treatment and this session will show attendees how it works.
• Breaking Bad – How not to do analysis: context, interpretation and exposure rates: Every year dozens of reports appear in the media purporting to show significant trends or problems using road safety data. Quite often though crucial mistakes are made (often by journalists) and the resulting analyses are meaningless. In this session we will show you what mistakes to avoid and how to critically analyse future reports.