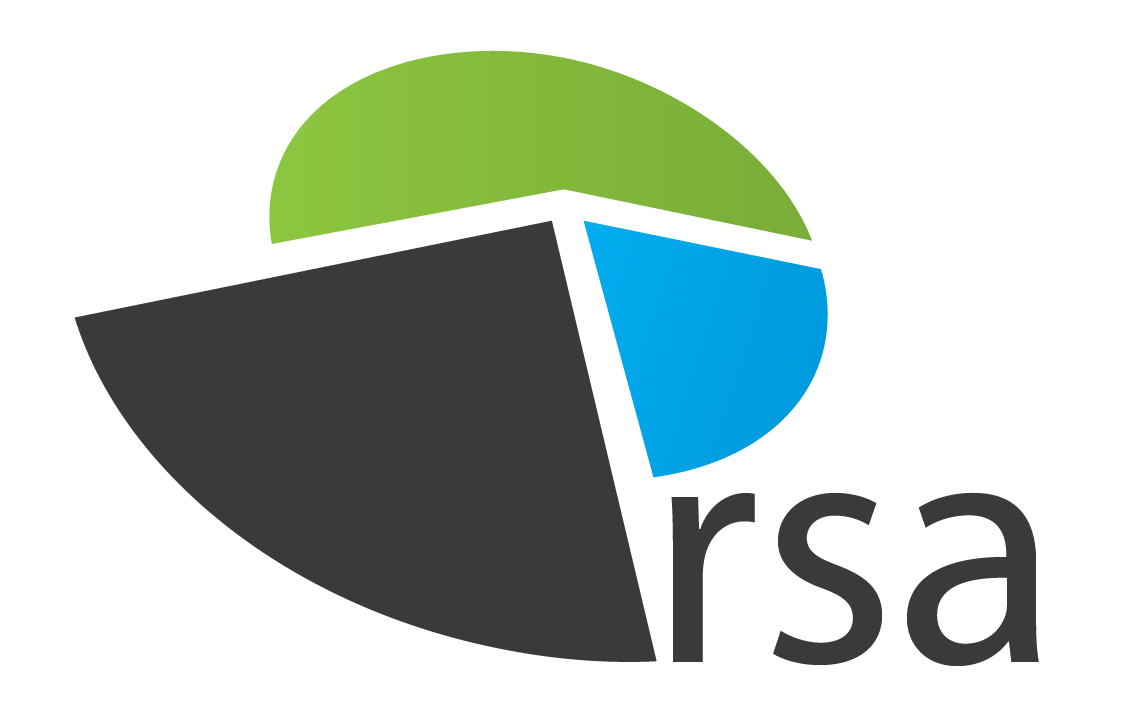 Just the Beginning of the Journey
May 20, 2011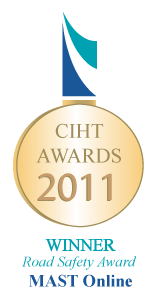 MAST Online Wins at Prestigious Awards
June 15, 2011
Annual User Survey 2011 - Results
First of all we would like to thank everyone who filled in the survey online or printed off copies and posted them to us.  We had over 60 responses and have sent dozens of Conference DVDs out (if you still want one, please email us as we have a few left).
The results can be broken down into 4 categories:
1. MAST development priorities
2. Supply of more frequent and additional DfT data
3. Training and bespoke services
4. Conference and general MAST feedback

This report covers the first and last categories with further updates on the remaining issues coming soon.
MAST Development Priorities
We asked users to rank 14 planned developments to enable us to prioritise our development resources in the coming year.  The results showed that there was a good deal of support for all of the developments and that the top 5 all achieved very high levels of support (higher than 3.9 out of 5 on the priority scale).  In fact, all but the lowest-ranked development proposal scored more than 3 on the priority scale which hopefully shows that there is a great deal of support for further developing MAST's features.
| Index of Multiple Deprivation Deciles - Drivers and Casualties | 1 |
| --- | --- |
| Quarterly updates | 2 |
| Index non-Mosaic reports which include age and/or gender by population | 3 |
| Fully-automated online thematic mapping | 3 |
| Mosaic profiles indexed by age / gender | 5 |
| Super Output Areas | 6 |
| Index by traffic rates by area | 7 |
| Index non-Mosiac report results by population | 7 |
| More vehicle data | 9 |
| Vehicle first hit analysis | 10 |
| Additional report templates | 11 |
| Indexed reports referring to Strategic Roads by traffic rates | 12 |
| Latitude & longitude bands | 13 |
| Show percentages of the total, rather than numbers in MAST charts and tables | 14 |
After assessing the time required to carry out the changes, we can confirm our commitment to implement the following features in the next MAST update:
Index of Multiple Deprivation Deciles - Drivers and Casualties
Super Output Areas

The 'Quarterly updates' and 'More vehicle data' developments will be considered in a separate article to be published soon.

The issue of indexing reports by population, age and traffic were all quite high on the list and are currently being investigated in more detail.  We have access to a number of data sets which could be used and our preference is to get population & age data at a postcode level if possible.   With the recent publication of the DfT's Strategic Framework for Road Safety, casualty rates have become a national priority for measuring success.  Those of you who have taken the time to read through the document in detail will be aware that the new 'Outcome Indicators' rely on the use of casualty rates, rather than raw figures and this is something we will also be implementing in MAST as soon as possible.  At the moment we can't say whether all of those indexes will be available at the time of the next update.  We will be producing a report in the summer though showing how performance varies across the country and this will be sent to all MAST members as a priority.

Of particular interest to me was the overwhelming support for 'Fully-automated online thematic mapping'.  We have been considering what options are available to us and have contacted several suppliers of online mapping technologies to see what can be developed.  If we are to offer a fully-integrated solution then this would involve installing GIS software on the current MAST web-server and accessing the same 'data cubes' before presenting the result to the end user via a web interface.  Unfortunately the costs of the software licences alone are in excess of £50,000 per year and that's before development costs and a higher-spec server required to process the maps.  This means that we have to rule out an 'all-singing, all-dancing' solution for the time being – unless we double the MAST membership fees!  We have however been able to identify a more cost effective solution that can be licenced per user using pre-analysed data which could cover 80% of the mapping capabilities at a fraction of the cost.  As it's a per-user licence, individual members can chose whether they want to add this to their MAST membership.  It's very early days but the trials have been positive and I will post further updates in the coming months with the hope to have a suitable system available in the autumn.

Conference and general MAST feedback

The majority of people who commented said the location of the conference was good or excellent with only two commenting that it was a poor choice.  The venue itself was highly praised with more than half saying it was 'Excellent' (we will pass on your praise).  As far as the content was concerned, more than two-thirds described Bruce's 'Bite-size' presentations as 'Excellent' and the other content was also highly-praised.  We wanted to create a conference with a different 'feel' and it seems to have paid off.

We asked how we could support you in the coming year and of those who responded, 64% said they would welcome another annual event, 47% would like to become members of a regional user-group, and 34% would like to see more reports covering national issues.  We will take this on board and consider what we can do to support the regional user-groups in the coming months.  Another annual conference early next year seems a certainty and we may well use the same venue as it proved popular.

Finally we asked people what they thought of our support services.  All were supportive of the Wiki, forum and YouTube channel; although there wasn't much interest in the Twitter feed!  We will continue to develop these services and update them as we carry out new developments.

Author:  Richard Owen - Operations Director, Road Safety Analysis