New Mosaic – Changes Explained
September 7, 2011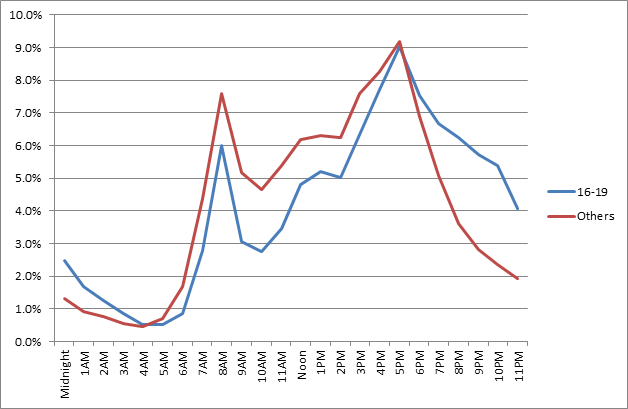 How Does Daylight Saving Time Affect the Safety of Britain's Roads?
February 8, 2012
RSA Highlight Opportunity to Parliamentary Committee
The Transport Select Committee recently announced that they were going to scrutinise the Government's Strategic Framework for Road Safety, published in May this year. In response RSA have been involved in submitting two pieces of evidence to the committee.
Firstly, we joined with fifteen professional road safety organisations in submitting [a joint memorandum] for its inquiry. The memorandum highlights the importance of targets for road safety which help to deliver higher levels of reductions in those countries that have set targets than in those that have not. The memorandum also calls for a new duty to be placed on the Secretary of State for Transport to ensure the safety of roads in Great Britain and to publish an action plan outlining the steps proposed to reduce road casualties.
At the heart of the committee's inquiry will be an examination of the Key Outcome Indicators (KOIs) that have been proposed within the strategic framework.  As a leading analytical organisation who have introduced a number of new approaches to road safety research, RSA has submitted a secondary piece of evidence that deals with the KOIs in particular.
RSA has sought to highlight a number of key opportunities where the currently identified set of KOIs are deficient & yet have the potential to deliver so much more as part of the Government's intention to empower citizens through the provision of performance data. By utilising the latest in analytical techniques to examine resident risk, local communities could be given greater insight into the issues that they face together and policy makers can be tasked with effectively addressing the inequalities that are introduced through deprivation. Utilising a broader data set rather than a limited focus on death rates at the national level will ensure that underlying trends are more likely to emerge rather than being masked by a narrow analysis. Disagregating collisions on local roads from those on the strategic road network is likely to provide better insight into the performance of local authorities and, whilst the new focus on rate based measures is welcomed, these rates need to be sharpened if they are to provide serious and meaningful measures of road risk.
To see the full submission, [please download it from here.]