RSA Director Receives Industry Recognition
October 5, 2015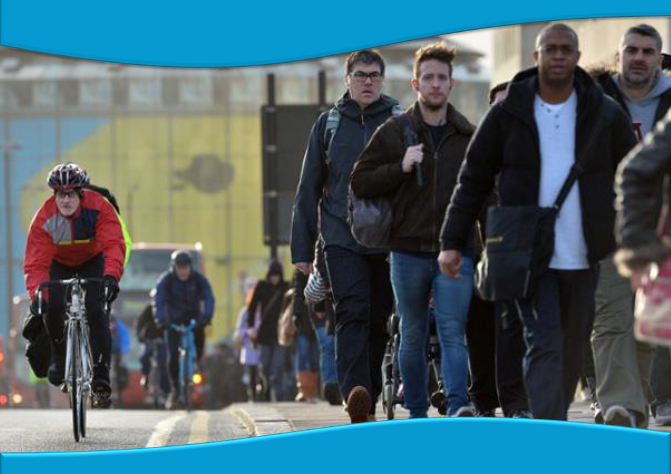 Newham using RSA reports to inform campaign delivery
October 16, 2015
European Policing Conference Highlights Stagnation in Performance
As the UK is wringing its hands at the
upturn in road traffic casualties
, it turns out that we are not alone. Across Europe, the years of successful reductions in road fatalities has suddenly stagnated, with a pan European fall of just 0.15% in 2014. This was the context set by
Szabolcs Schmidt
of European Commission at the start of the annual
TISPOL
conference in Manchester this week.
Despite the billions that is being invested in road infrastructure across the continent and developing legislative programmes, the progress has stopped with early 2015 projections showing an ever widening gap between the target and reality. If 2015 results are as expected there will be 3,500 more road deaths than the target for this year. Continue this to 2020 and the gap between aspiration and actual performance will result in over 40,000 further fatalities on Europe's roads.
The conference was themed around protecting vulnerable road users, especially as these represent the increasing proportion of casualties. With the need to encourage more active travel and more sustainable modes, reducing congestion and improving air quality, the prevalence of walking, cycling, motorcycling is set to increase, yet these are the areas most concern to delegates who came from every EU member state, as well as Norway and Switzerland.
Quality of Data
It was certainly a comfort to see the level of analytical capability that is being directed towards understanding the challenges that we face. That said, there are some insights that are hinted at in the data, but which need to be properly understood. The correlation between investment in traffic policing and casualty numbers is little understood, the reality of the safety in numbers argument for cyclists or motorcyclists raises questions, the data quality gap that exists between hospital data and police records is revealing; how can we raise the data quality that will serve delivery for the next 20 years?
Quality of Infrastructure
EuroRAP and its sister projects have worked on exceedingly thorough algorithms for cross-comparison of strategic roads, but do the resulting metrics really show us how infrastructure investment delivers casualty reduction? Is the methodology sensitive enough for certain sorts of roads (especially those in more rural communities) and is the data more likely to demonstrate efficacy of enforcement than a rate of return on capital projects? That said, the assertion that smart maintenance of strategic roads could reduce road deaths by around 2,000 is certainly something that should not be ignored.
Quality of Delivery
Inevitably, the discussion therefore moves to mechanisms for delivery with the changing technology landscape a key part of the context. The role of social media in engaging with a disparate target audience was discussed with the need for police forces to be courageous in using sometimes contentious messages to reach and connect. Partnership was another theme that came through strongly, with a clear role for multi-sectoral collaboration to deliver the most effective measures. Clearly one area where technology can create impact is on speed management with intelligent speed adaptation identified as having the potential to deliver a 20% reduction in fatalities across Europe. Enforcement has a role to play, but the long view remains that driverless technology is the development most likely to make the big strides towards zero.
Finally, it is worth mentioning the powerful and emotional please that was brought to conference by Irish campaigner
Elber Twomey
. Her moving story of losing husband, son and unborn daughter to a suicidal driver met with a standing ovation from the floor, as she called for greater training in how to manage such volatile situations.