LOCAL ROADS RISK MAPPING  
Traditional cluster analysis techniques have been in use for decades but finding significant clusters on local roads is becoming increasingly difficult, especially away from junctions.

Matching collisions to individual stretches of road is a better approach to the problem of identifying higher risk roads but this can be a time-consuming process as appropriate routes need to be digitised manually.

That's why we have created this solution for Local Roads Risk Mapping.
Over the last three years we have been working on a new approach to this which has resulted in the creation of the MAST Roads network, based on the Ordnance Survey network of classified roads.

We have created a network of over 115 thousand functional links, which provide a good approximation of routes regularly travelled by road users.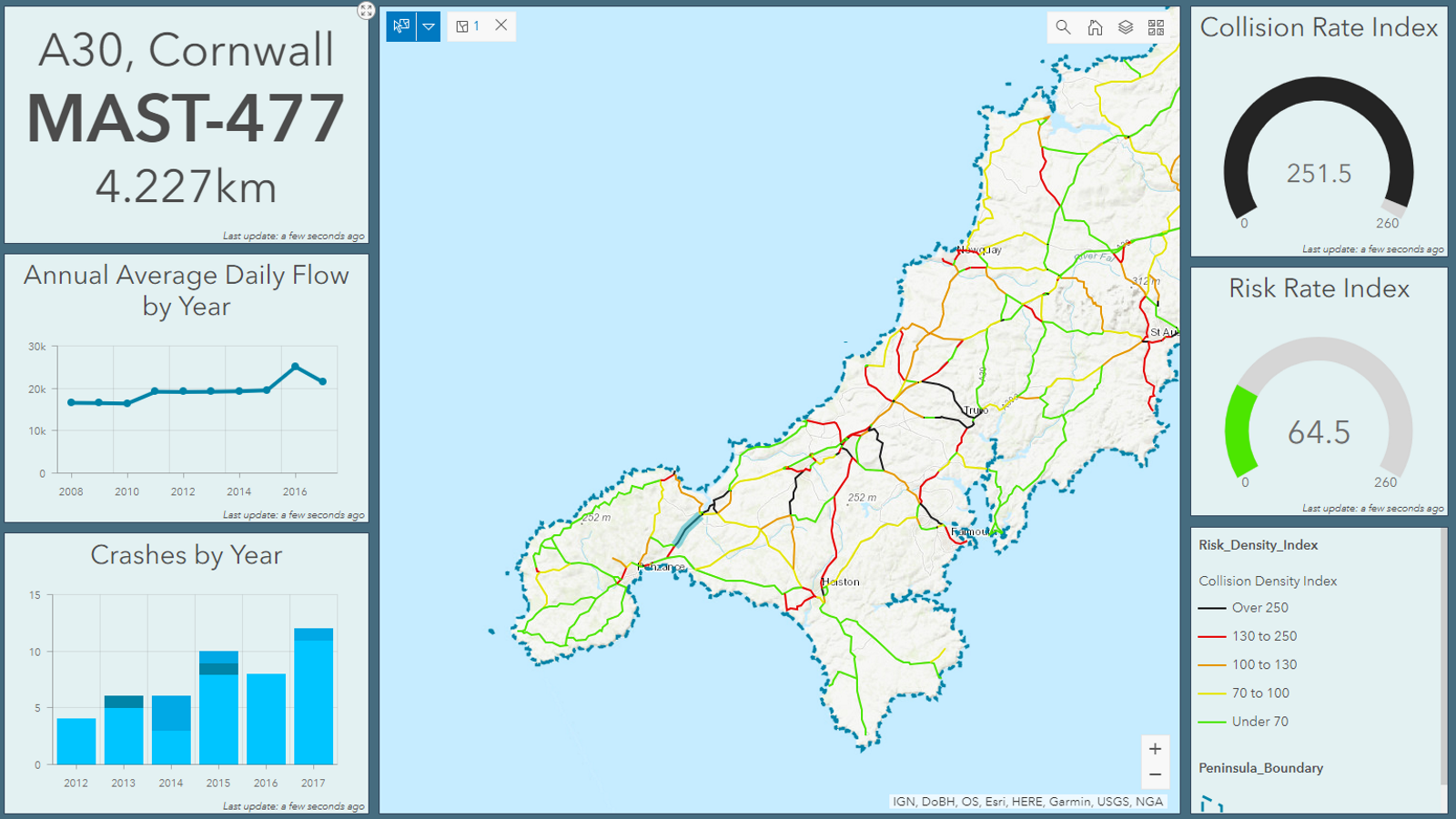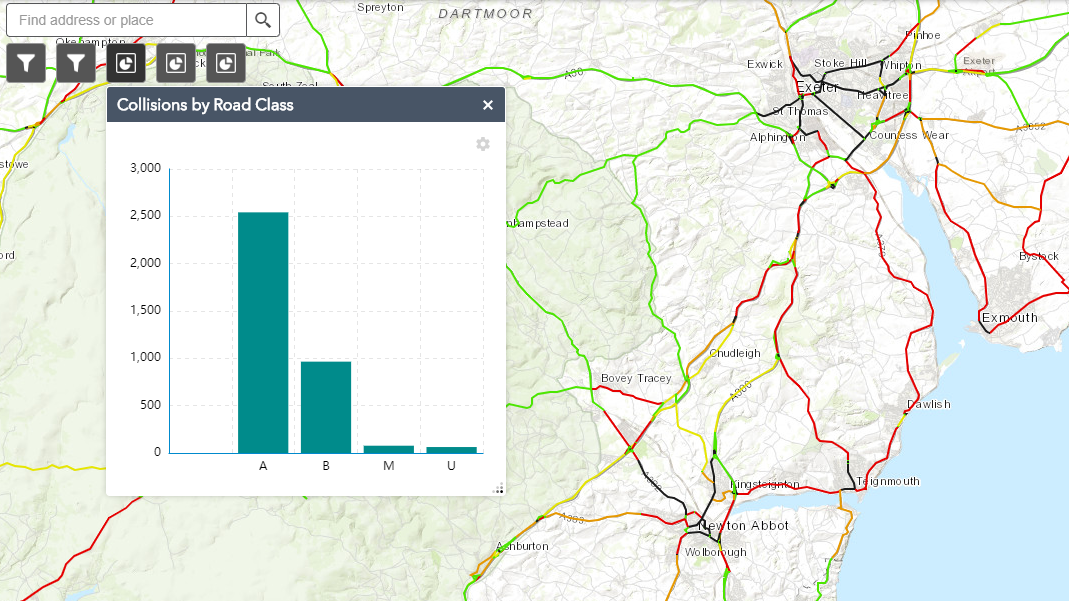 Matching also takes place at a lower level for over one million road sections, including unclassified roads, although the results are presented in a different way due to the low collision density.
There are several ways in which users can access the local results. The quickest way to access the results is via our online mapping portal.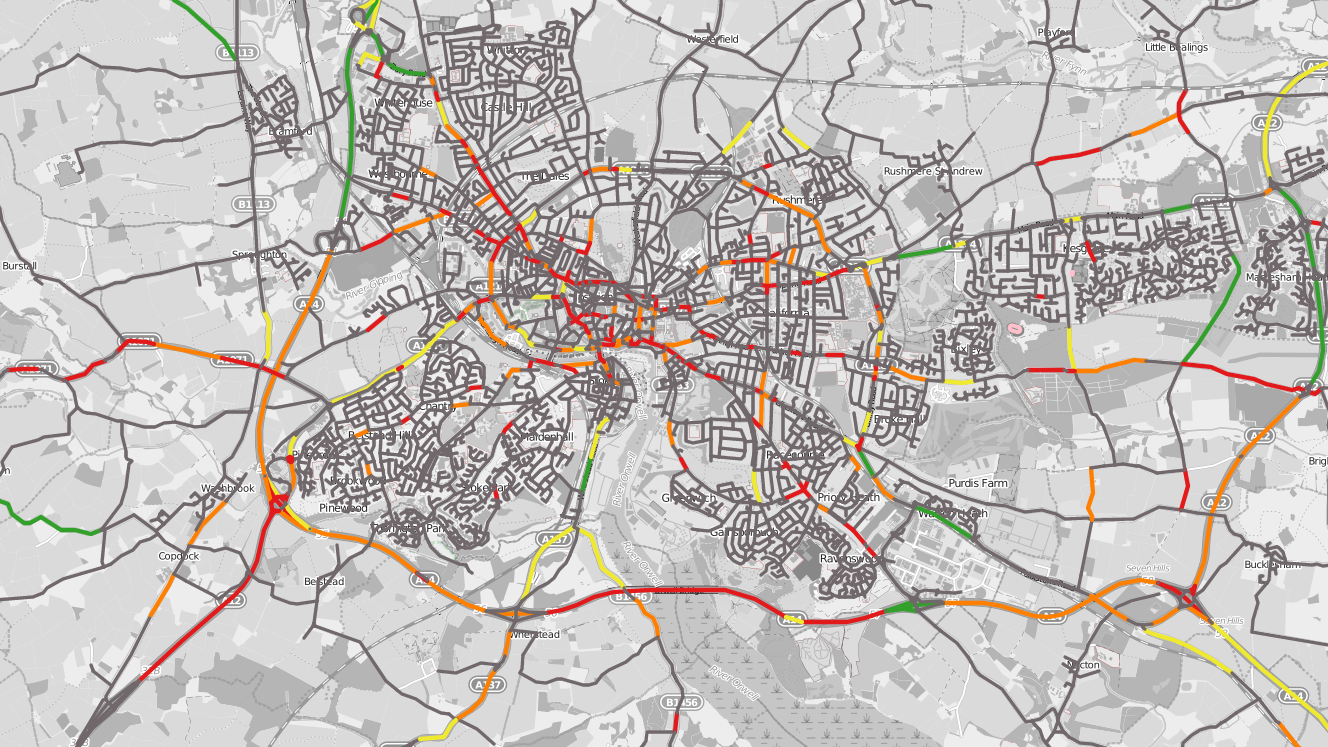 Matching collisions to individual stretches of road is a better approach to the problem of identifying higher risk roads
Our network of over 115 thousand functional links, provide a representation of routes regularly travelled by road
This allows matching collision data to take place at a lower level for over one million road sections